From the vendor: "We started raising bees nine years ago as a hobby and how it is a full-time job. The whole family is involved, including our 13-year old daughter, Willow, who the company is named after. We began by selling our products at smaller markets in the area. Then six years ago we visited the Holt Farmers Market and decided it would be a perfect fit for us."
Products: Honey, comb & chunk honey, honey crème, honey nuts, honey sticks, lotions, soaps, lip balms, wax, and granola.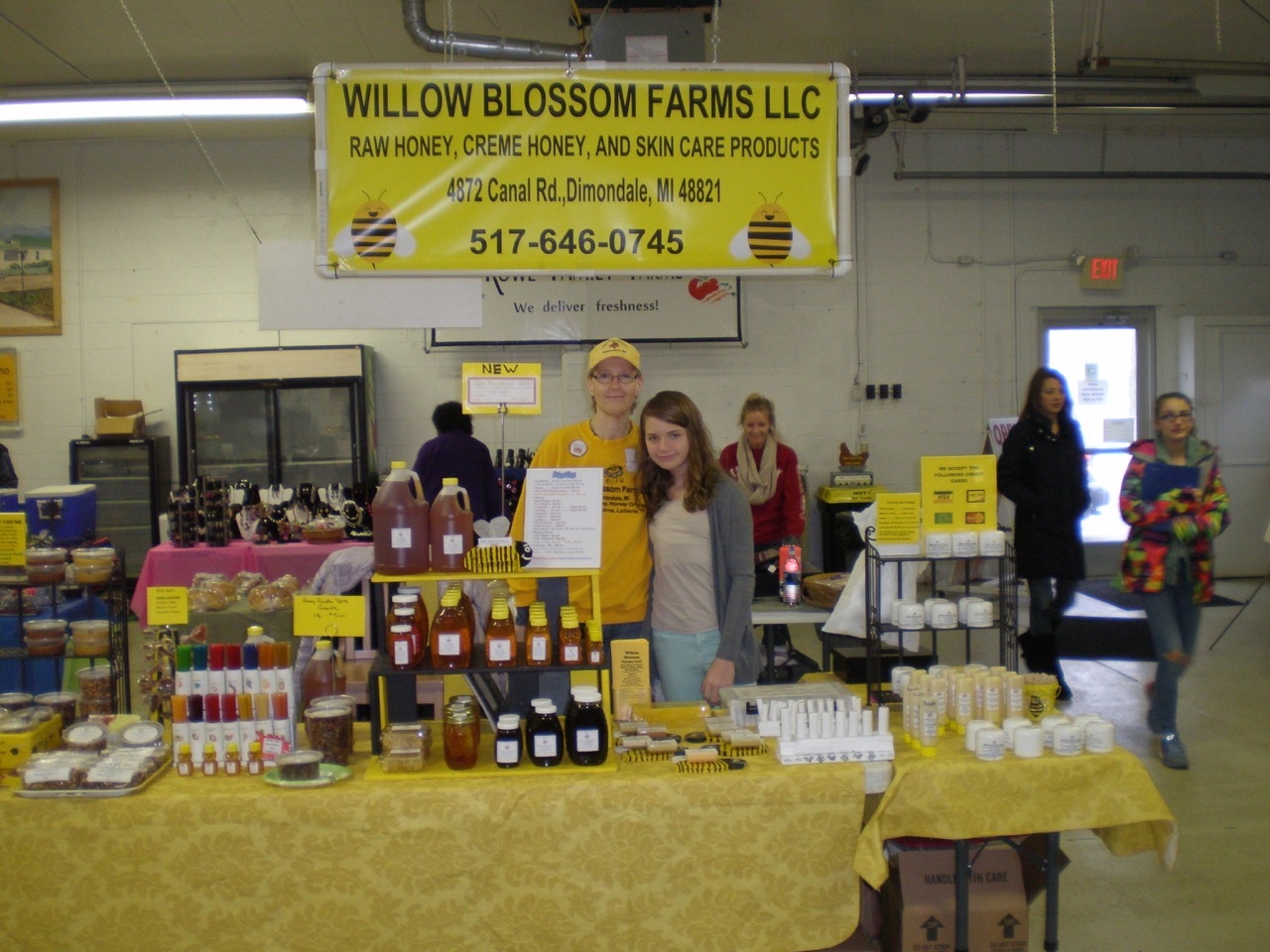 Visit Willow Blossom Farms on Facebook.