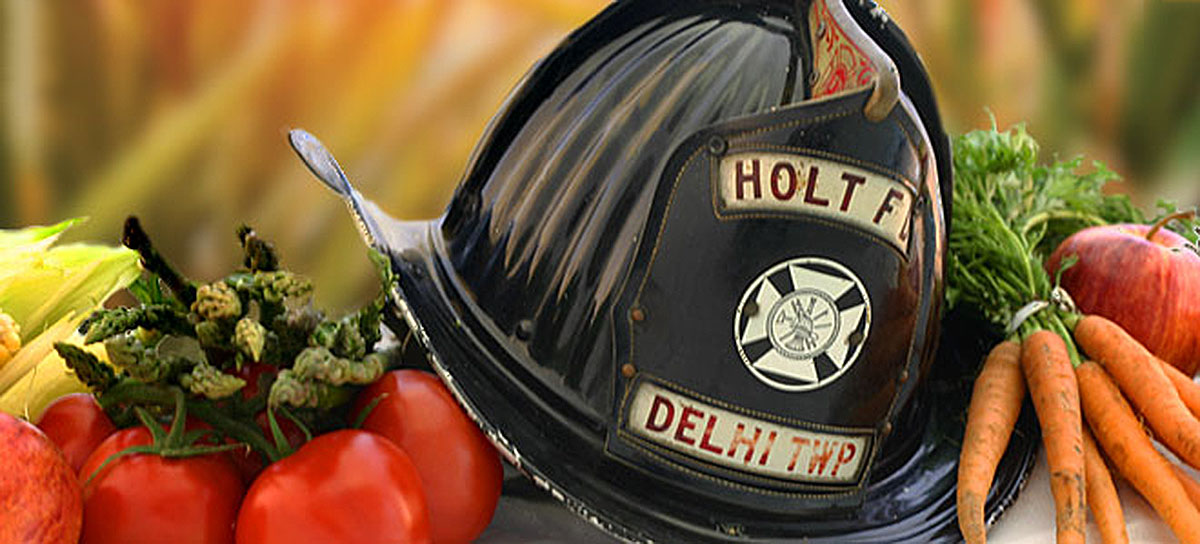 Holt Farmers Market was created to
provide local people the opportunity to buy wholesome, locally-produced food
support local farmers and foodgrowers
educate residents about the variety and quality of the area's rich agricultural heritage
support and showcase local artisans
serve as a stepping stone for new businesses
We are housed in the former Delhi township Fire Department building—making us one of Michigan's premier indoor farmers markets! Thousands of square feet of vendor space is available, with additional space outside.
Advisory Committee
This committee has been created by the Delhi Charter Township Downtown Development Authority (hereinafter DDA) for the purpose of establishing policies and procedures for the operation of the Holt Farmers Market; to provide guidance and general oversight of the Market through the Market Manager; and to recommend a budget for the operation of the Market to the Authority.
John Hayhoe, Township Supervisor
Todd Delo
Chuck Grinnell, Market Manager
Dennis Greenman, Vice Chairperson
Mark Jenks, Parks & Recreation
Howard Haas, DDA
Kelly Patterson
Judith Tuttle
Karin Tebeau
Please take note:
The Holt Farmers' Market Advisory Committee is requesting that activities of a political or religious nature not take place at the Holt Farmers Market. The Market Manager has been directed by the committee to ensure anyone conducting such activities on farmers market property discontinues such activities.