Slow Cooker BBQ Pulled Pork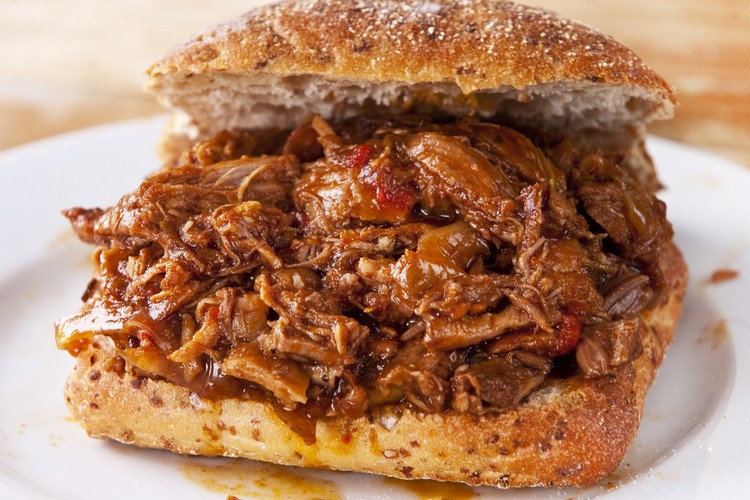 There's nothing like pulled pork – especially when slow-cooker magic makes it so easy! Put everything in and forget it for hours.
INGREDIENTS
3-4 # pork shoulder
Salt & pepper
1 can root beer, not diet
1 10-1/2 oz can French onion soup
1 16-18 oz bottle BBQ sauce, any flavor
1/4 cup brown sugar
1 Tbsp Worcestershire sauce
1 Tbsp mustard, any flavor
DIRECTIONS
Place root beer, soup, sugar, Worcestershire sauce, mustard, and half of the BBQ sauce in a slow cooker. Season pork with salt & pepper; place in slow cooker. Cook on high for 4 to 5 hours until tender.
Remove meat; shred with a fork and return meat to cooker. Stir in remaining BBQ sauce. Cook on low for 1 to 2 hours.
Serve on bun or bread of choice.